If you are a lover of sweets and carefully made breads, then you must visit the most famous bakery, café and pastry shop in Spain, located on the island of Tenerife, called 100% Pan y Pastelería. This place is known for its incredible breads, cakes and desserts, which are an experience in themselves, and will leave you wanting more.
100% Pan y Pastelería is located in Calle la Graciosa, Playa de San Juan in Guía de Isora. As you enter the establishment, you feel the warm welcome of the staff and the irresistible aroma of freshly baked sweets. 
A total of 80 bakeries in Spain have been distinguished as the best in the country and are now part of the Spanish Good Bread Route 2019 (Ruta Española del Buen Pan), among them is one from Tenerife, 100% Pan y Pastelería, the distinction is in addition to the Miga de Oro obtained by the same business, an award that is the result of a blind tasting.
The cakes and desserts of the bakery are a work of art. Each cake is unique and made with the freshest and highest quality ingredients, it is a taste experience that cannot be found anywhere else.
Breads made with patience and dedication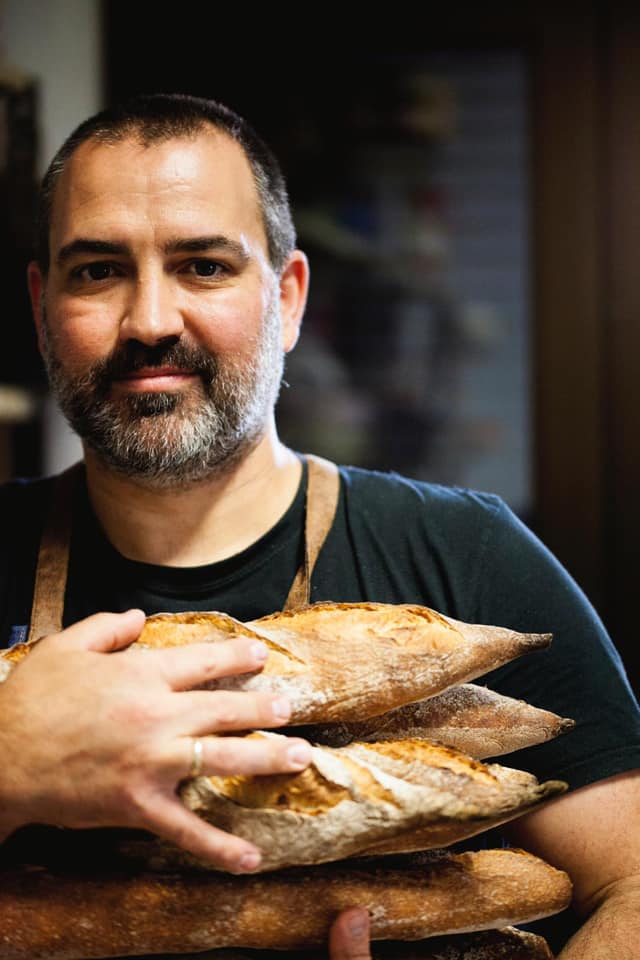 The breads you can find here are one of its attractions. Alexis García, the owner of the place along with his wife, Marlene Hernández, have come up with this traditional concept that allows offering up to 14 varieties of bread daily and five more on weekends, although in rather small batches. From Monday to Friday, they produce around 220 loaves, and on weekends, between 400 and 500.
Delicate and luxurious pastry shop
One of their star preparations is the panettone, which has goat butter as its base. Equally important are the ingredients they use, like orange, chocolate, and a considerable amount of egg yolks. Another popular dessert in the pastry shop is the almond puff pastry, prepared to be extra crispy. In addition to traditional cakes, Alexis has experimented with new presentations and flavors, creating small pastries that combine fruits with chocolate.
100% Pan y Pastelería also offers a variety of products like sandwiches, coffee, and more, but the true treasures are the cakes, desserts, and breads. Moreover, the ambiance of the pastry shop is cozy and relaxing, making it the perfect place to enjoy a cup of coffee and a sweet treat.