Guía de Isora is a municipality located in the south of Tenerife, in the Canary Islands. This place is known for its spectacular natural landscapes, beaches, trails, and picturesque towns. In this article, we will take you on a tour of the most emblematic towns of Guía de Isora.
Playa de San Juan
First, let's start with Playa de San Juan, a small coastal town with crystal-clear waters. With its small fishing port and coastal promenades, you will enjoy a cozy and relaxed atmosphere. This place is perfect for enjoying a day of sun and sea. Additionally, in the town, you will find a wide variety of restaurants where you can try the delicious local cuisine with fresh coastal products.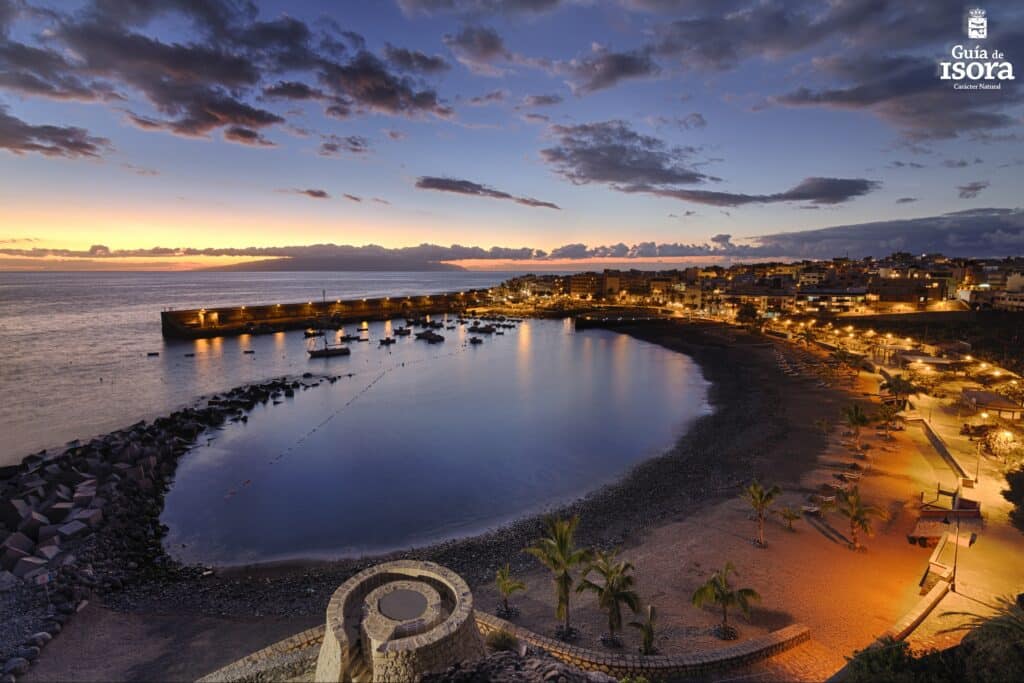 Alcalá
Alcalá is another coastal town located about 10 minutes away by car from Playa de San Juan. In this area, you will find the beach and natural pools of La Jaquita, as well as a great variety of shops and restaurants. Walking along the coast while the sun sets behind La Gomera and the panoramic view of the cliffs of Los Gigantes is one of the best ways to enjoy the natural beauty of this corner of the island.
Caseríos de Chirche y Aripe
The caseríos (hamlets) of Chirche and Aripe, located in the rural area of Guía de Isora, are two small gems of traditional Canarian architecture that are worth knowing. In both caseríos, it is possible to walk through the cobbled streets and enjoy the tranquility of the rural surroundings. Furthermore, from their trails, you will have incredible views of the mountains, Teide, and the sea towards the neighboring islands.

Guía de Isora
Finally, you cannot miss visiting the town that gives its name to the municipality. Guía de Isora is a place with a rich history and culture. In this place, you will find a large number of monuments and historical buildings, such as the Church Nuestra Señora de la Luz, which dates back to the 16th century.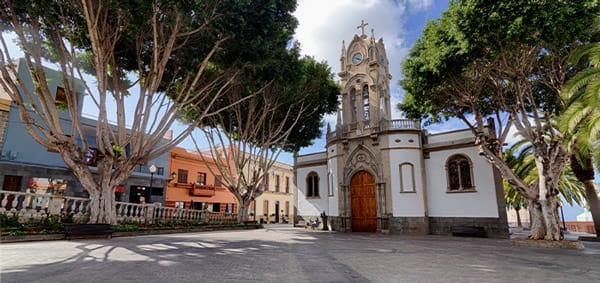 How many towns are there in Guía de Isora?
This municipality is divided into 17 urban cores. One way to categorize them is by elevation, distinguishing between the coast, the midlands, and the high area of Guía de Isora as a municipality. 
The coastal towns are as follows: Cueva del Polvo, Varadero, Alcalá, Fonsalía, Playa San Juan, Piedra Hincada, and Aguadulce.
Then, in the midlands at an approximate elevation of 580 meters above sea level, you can find the following towns: Chío, Guía de Isora, Tejina de Isora, El Pozo, and Acojeja.
Finally, in the highest area of the municipality of Guía de Isora, you can find the following population centers: Chiguergue, Chirche, Aripe, El Jaral, and Vera de Erques.
Guía de Isora is a very diverse municipality that you must visit if you are in Tenerife. Its towns are picturesque, full of history, its traditions are very striking, the food is delicious, and its nature is spectacular.