A luxury vacation in Tenerife is an experience every demanding tourist should try, and for that, you must visit Guía de Isora. This municipality on the west coast of the island is renowned for its breathtaking natural landscapes, black sand beaches, and incredible luxury hotels. Here are the top awarded luxury hotels in Guía de Isora. Now, it's time for you to discover them and make your choice.
Gran Meliá Palacio de Isora
The Gran Meliá Palacio de Isora is one of the outstanding luxury hotels in the municipality. This hotel has been awarded the "Best Resort in Spain" in the 4th edition of the Conde Nast Traveller awards and "Spain's Leading Family Resort" at the World Travel Awards.
Likewise, this tourist complex has received the Earthcheck sustainability certification at the gold level. This is granted to hotels that implement a sustainable model in their surroundings, aiming for cultural and social development without harming the environment.
With a wide variety of 600 rooms and suites, several pools, a luxury spa, diverse restaurants, and different bars, the hotel offers recreational and cultural activities for the whole family, water sports, and even island excursions.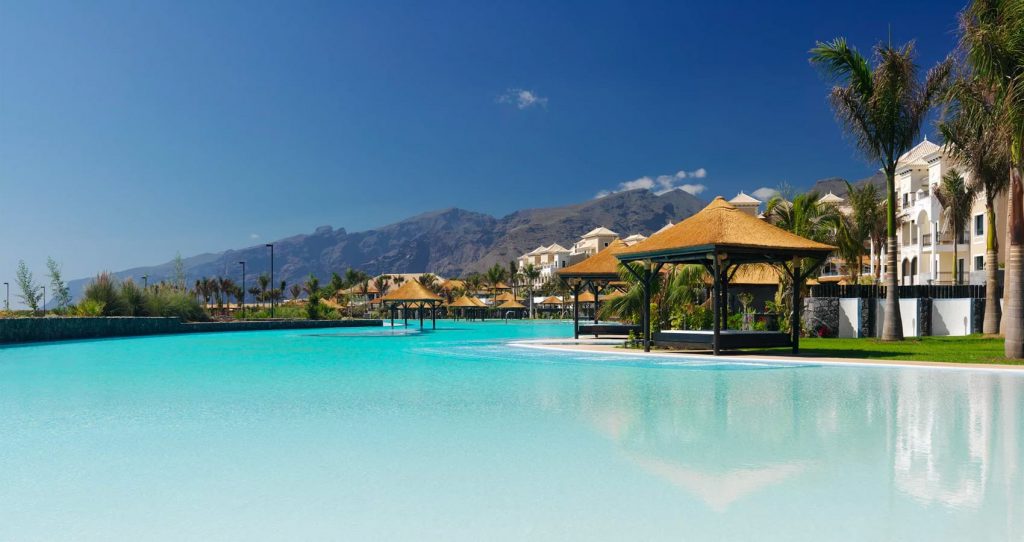 Las Terrazas de Abama Suites
In the 2022 Booking.com Traveller Review Awards, the establishment received the highest score among hotels located in the tourist municipality of Guía de Isora, in the south of Tenerife.
This recognition adds to the many outstanding qualities already recognized nationally and internationally for Las Terrazas de Abama Suites. Specifically, the establishment received two important awards in the last edition of the World Travel Awards.
Furthermore, the International Hotel Awards (IHA) awarded the 5-star resort in four categories: Best Golf Hotel in Europe, Best Golf Hotel in Spain, Best Luxury Hotel in Spain, and Best Resort in Spain.
All of this, combined with its top-quality gastronomic offerings, diverse recreational and sports activities, natural spaces, dedicated visitor service, and splendid architecture, make this hotel and golf resort one of Tenerife's treasures.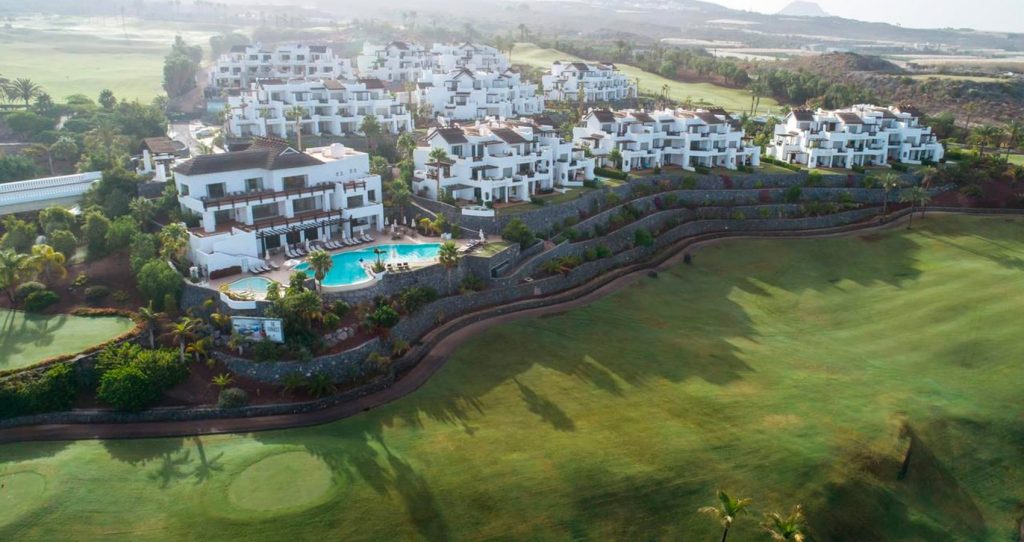 Only for the most demanding
Guía de Isora is also one of the most stunning luxury destinations in Tenerife. This beautiful enclave boasts some of Spain's finest luxury hotels, awarded for their excellent service and top-notch facilities. If you are seeking a luxurious experience in Tenerife, you must visit Guía de Isora and enjoy an unforgettable stay in these award-winning hotels that will continuously surprise you with their services and spaces.