If you're looking for a place to escape the hustle and bustle of the city and connect with nature in all its splendor, Guía de Isora is the perfect destination. This impressive municipality is home to some of the most incredible natural pools and beaches in the Canary Islands.
Exquisite beaches and pools in the western part of Tenerife
The intervention by the Guía de Isora City Council and other entities has ensured that the coasts and pools in this part of Tenerife are in excellent condition, accessible, and offer a wide range of activities for tourists and visitors.
La Jaquita Beach
One of the most popular spots among tourists and locals is La Jaquita Beach, proudly displaying a Blue Flag. Located in the charming fishing village of Alcalá, it boasts crystal-clear waters and black sand, making it the perfect spot to sunbathe and enjoy the sea breeze.
It consists of three small beaches and natural pools with changing rooms, bathrooms, lifeguard towers, and a kiosk to enjoy food. While this beach is just one of the many natural beaches and pools in Guía de Isora, it stands out for its unique environment and careful attention, making it a favorite among tourists.
Playa de San Juan Beach
For those seeking more adventure, Playa de San Juan is a must-visit. This lively beach is an ideal place for water sports, with kayaking and sailing being the most popular. Additionally, you'll find a variety of bars and restaurants offering typical local dishes near the beach.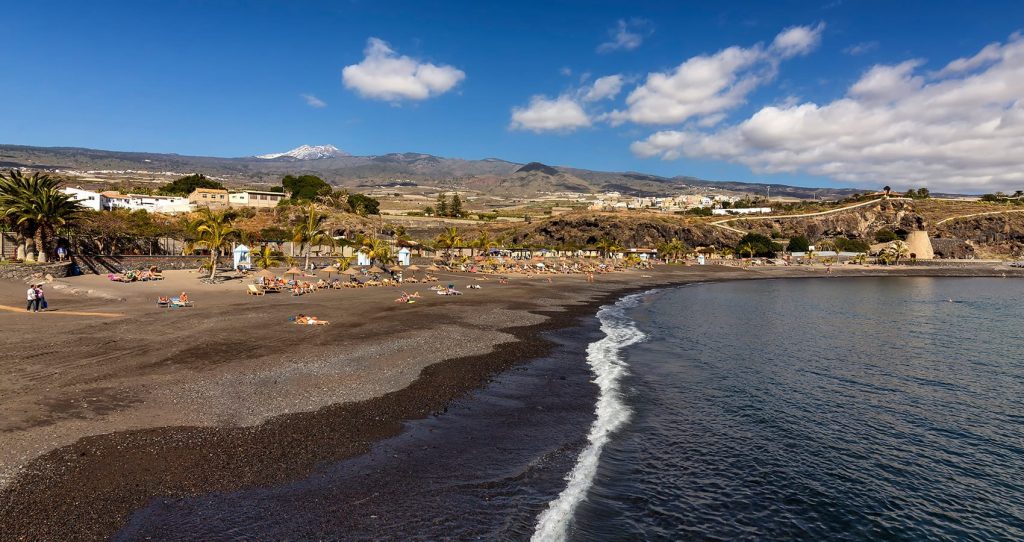 Abama Beach
If you're looking for tranquility in a beach with golden sand and turquoise waters, you must visit Abama beach. Considered a paradise, it has a conch-like shape and is nestled among cliffs.
Don't miss out on visiting the coasts of Guía de Isora, and as a special recommendation, make sure to swim in the shores of these beaches. You won't regret the experience!