Guía de Isora is a municipality with a very wide and select gastronomic offer that has managed to value local product as a clear commitment to the local and sustainable economy, with establishments that range from popular cuisine to international award-winning restaurants. Fishing in the Isorran environment is characterised to a large extent by its artisanal model and respect for the fishing resources themselves. If you are a lover of seafood and fresh fish, then you should definitely take a look at Guía de Isora's recipes with products from the coastline of Guía de Isora.
What is included in a cookbook with products from the coast of Guía de Isora?
This recipe book includes a wide variety of dishes using the seafood of Guía de Isora. From fresh fish such as vieja, peto canario and pollack to seafood such as octopus or squids, there is something for everyone.
One of the most popular ingredients used in Canarian cuisine is mojo picón, a spicy sauce made with peppers and other spices that can be used with many different dishes. In Guía de Isora, mojo picón is an essential ingredient in many of its seafood recipes.
Here are some of the best Guía de Isora recipes with coastal products that you must try:
Tuna in mojo sauce with Canarian potatoes
The Canarian potatoes or "papas arrugadas" is a typical Canarian dish served with a mojo picón sauce. In Guía de Isora, it is complemented with tuna. To prepare the dish, first boil the potatoes with sea salt. In the meantime, cook the tuna in water with a little salt.
Then, prepare the mojo picón by mixing red peppers, garlic, olive oil, vinegar and cumin. Finally, drain the tuna and add the mojo and leave it to simmer for 15 to 30 minutes, depending on the size of the tuna.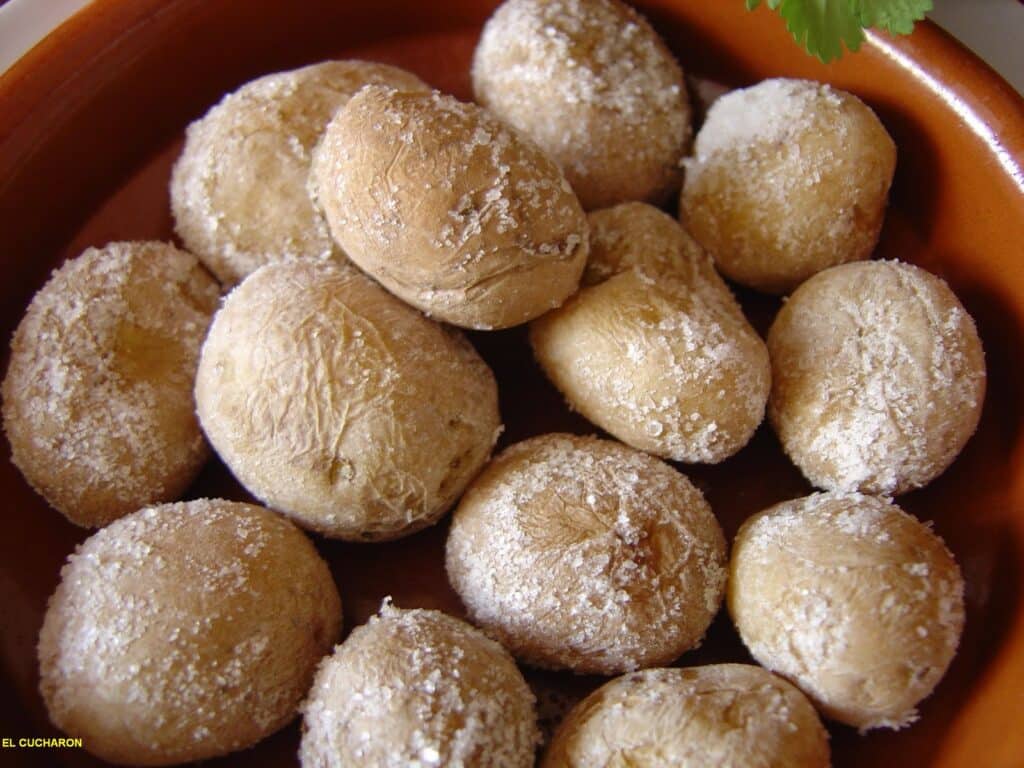 Vieja Stew
The vieja is one of the most popular fish in Canarian cuisine. To cook it, the vieja is first cleaned and set aside. Then, heat the water, and when it is boiling, add vegetables such as onion, tomato, garlic and parsley, as well as salt and the vieja. Leave on the heat for 10-15 minutes (depending on the weight of the vieja) and it is ready to serve. 
Many more recipes…
These are just some of the irresistible recipes of Guía de Isora with coastal products that you must try. But if you visit this municipality you will be able to try many more, a huge variety of marine gastronomy.