One of the most popular Canary Islands Day events is the Craft Fair in Alcalá, Tenerife. This fair is a celebration of the rich craft heritage of the Canary Islands, and features artisans from all the islands showcasing their handmade products.
A bit of Canarian history
The Canary Islands have a rich history, with influences from many different cultures. The islands were originally inhabited by the Guanche people, who lived there for thousands of years before the arrival of the Spanish in the 15th century.
The Guanches were skilled craftsmen, known for their pottery, weaving and woodwork. Today, their legacy lives on in the many talented artisans who showcase their work at the Alcalá Crafts Fair.
Craft fair in Alcalá
The fair is a great opportunity to learn about the traditional techniques of Canarian artisans, such as hand weaving and hand pottery. In addition to the crafts, the fair offers live music and traditional Canarian dances.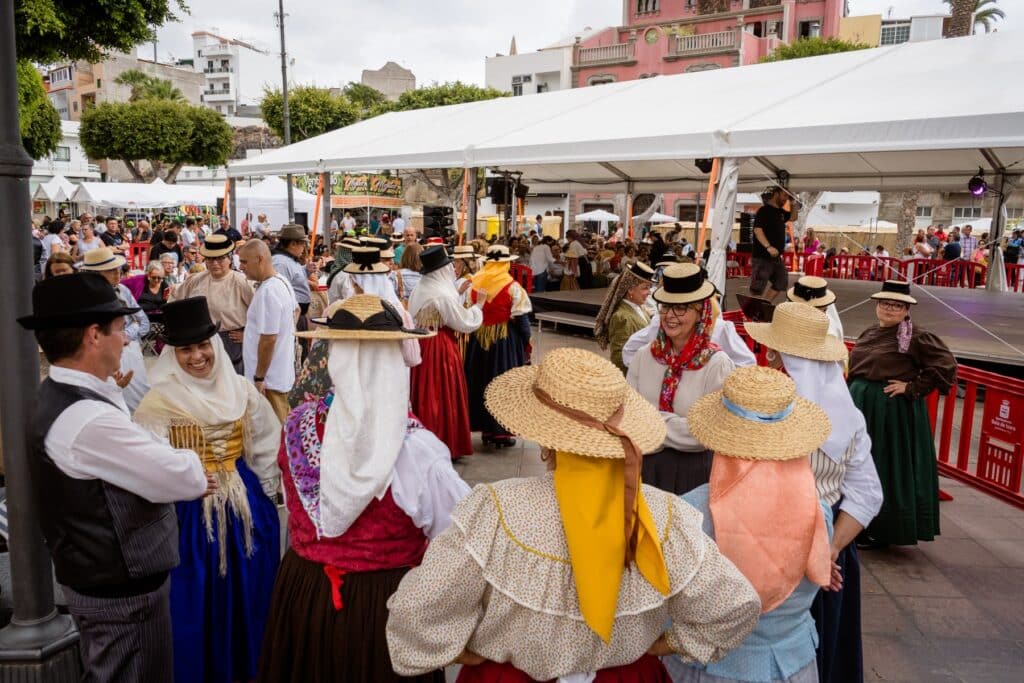 Visitors can attend performances by local musicians and dance groups, or even join in the fun and try their hand at traditional Canarian dances.
The Alcalá Craft Fair is held in the small coastal town of Alcalá, located on the west coast of Tenerife. The town is known for its beautiful beaches, stunning views of the Atlantic Ocean and vibrant cultural scene. During the fair, the town comes alive with music, dancing and the smells of traditional Canarian food.
Tourists can sample a wide selection of traditional Canarian dishes, such as papas arrugadas, mojo and fresh seafood. They can also sample local wines and spirits to complete their experience.
What to expect from Canary Islands Day?
Overall, the Alcalá Craft Fair and Canary Islands Day is a wonderful celebration of the culture and tradition of this beautiful island. It's a great opportunity to learn more about the history and heritage of the Canary Islands, while enjoying the beautiful scenery and delicious food.
If you ever find yourself in Tenerife during Canary Islands Day, be sure to visit the Alcalá Craft Fair, you won't be disappointed!