Are you a gastronomy enthusiast visiting Tenerife? Then you can't miss the opportunity to visit the best Michelin-starred restaurants on the island, two of which are located in Guía de Isora.
These restaurants offer a unique and exquisite culinary experience that will leave any diner eager to return to Tenerife. That's why they are the best, and we will now introduce them to you.
Kabuki
Kabuki is a Japanese restaurant that blends the flavors of Japan, the techniques of the West, and the wonderful products provided by the Canary Islands, creating unique dishes with their characteristic excellence. Thanks to this, Kabuki has earned a Michelin star and is one of the top dining choices in Tenerife.
The restaurant is located in the Abama hotel, in the municipality of Guía de Isora, and boasts a pleasant and tranquil atmosphere with exceptional and efficient service.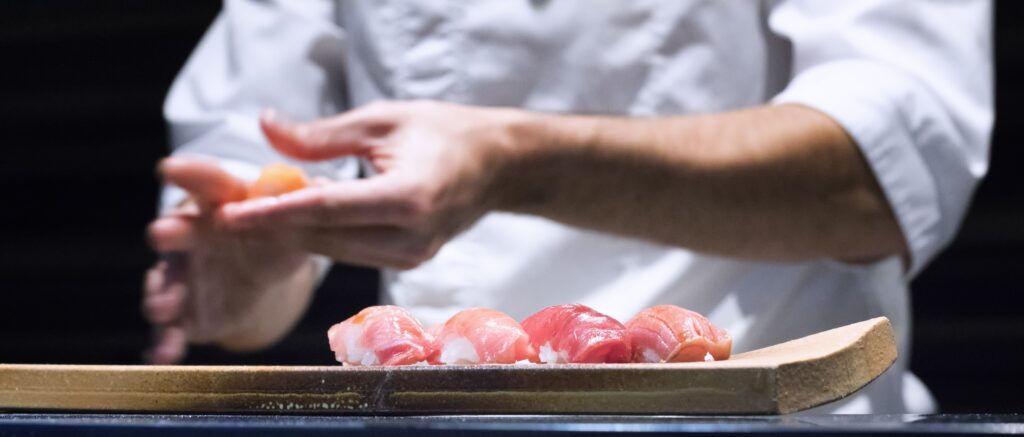 M.B.
The M.B. restaurant by Martín Berasategui is located in The Ritz-Carlton Abama hotel in Guía de Isora. It has two Michelin stars and offers a gastronomic experience of Basque cuisine, bringing tradition to haute cuisine.
Its menu features a wide variety of incredible dishes served with magnificent skill and swiftness in service.
Nub
The Nub restaurant is located in the Bahía del Duque hotel in Adeje and has a Michelin star. Chefs Fernanda Fuentes-Cárdenas and Andrea Bernardi create a culinary fusion between their origins, bridging the gap between Mediterranean Europe and Latin America.
Their innovative menu has brought another Michelin star to Tenerife's restaurants, making it a pride and an excellent choice for a fantastic evening.
El Rincón de Juan Carlos
El Rincón de Juan Carlos is a restaurant in Tenerife located in La Caleta de Adeje, led by the Padrón brothers, and has two Michelin stars. It offers diners traditional Canarian cuisine from the perspective of haute gastronomy.
When you want to dine in Tenerife, you cannot miss the opportunity to visit some of these Michelin-starred restaurants. Each one will provide you with a completely different culinary experience that will be truly unforgettable—a marvel that will leave you wanting to return. Enjoy!