People prepare all year long for this celebration, and every year they surpass themselves in terms of organisation, creativity of the artworks and cultural activities.
What distinguishes this celebration is the outstanding staging, all over the old town of Guía de Isora, of different sculptural projects with a floral theme.
The protagonists are the Catholic commemoration of Holy Week, represented in the life and passion of Christ, together with the skill in working with flowers and vegetation of the artists from the municipality and beyond.
Holy Week in Guía de Isora: culture and religion
The concept of this commemoration is to unite both floral art and Holy Week, which has led to an increasing number of residents and tourists alike are increasingly coming to witness this event.
Among the activities that you can find on Maundy Thursday and Good Friday in particular are the following:
Placement of mounts in the historic centre
Early in the morning of Maundy Thursday, the invited artists begin to set up their sculptures, adorning this beautiful space with their interpretations of the different moments of the Passion of Jesus Christ.
This sculptural proposal of great is available for your enjoyment until Easter Sunday.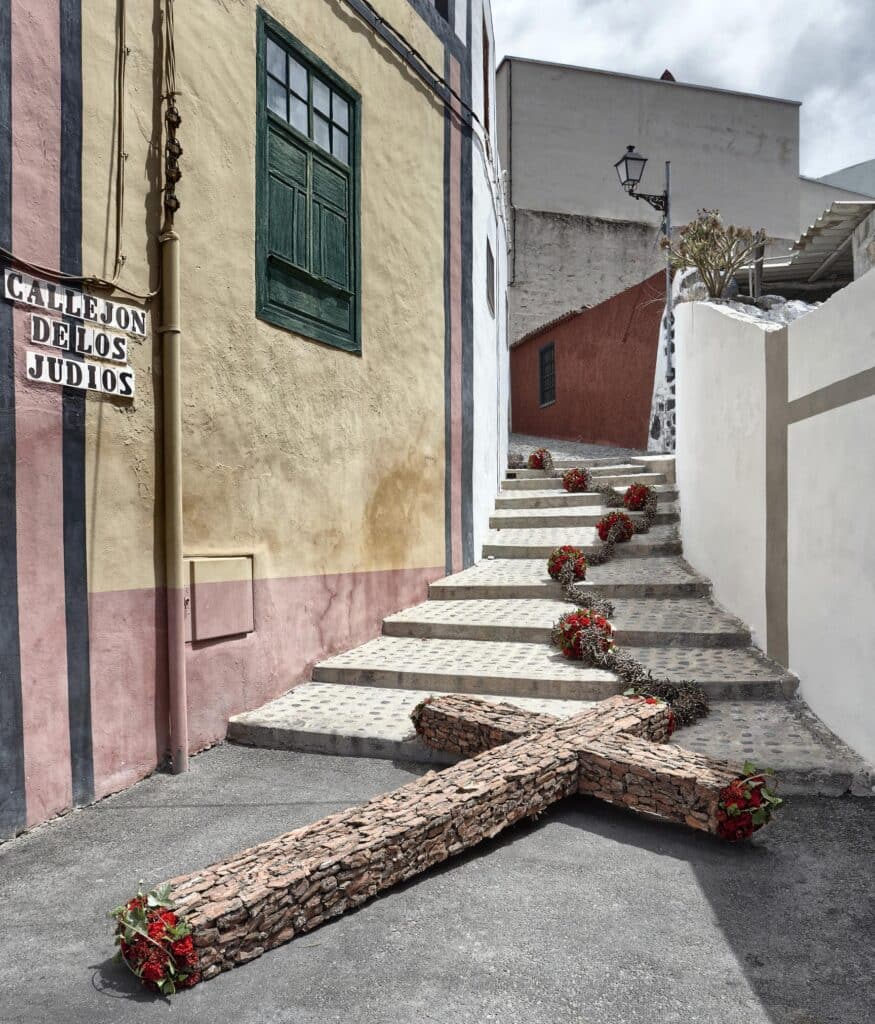 Art in shop windows
The exhibitions of the shops that coexist in the old town will also be dressed up with art, as visitors will be able to admire works of art by different Canarian creators.
This display of art in shop windows, which also includes religious and floral themes, can be enjoyed throughout the Holy Week.
Cultural activities
All this exhibition is accompanied by cultural events such as dances, concerts and theatrical performances that emphasise the Easter commemoration.
The Pascua Florida in Guía de Isora, as an event with deep cultural roots, is a very important and significant festivity for the community.
It is a different experience in which you will find the best floral works of artists dedicated to this beautiful cultural expression linked to the religious fervour of its inhabitants. If you ever have the opportunity to visit Guía de Isora during Easter, don't hesitate to do so. It will be memorable.